Say what you want about her music, style and celebrity status, Lady Gaga knows how to be one-of-a-kind. She's developed the reputation of always keeping the public guessing. Her platform has always been "be yourself, no matter who you are". There's something to be said for that, isn't there? Even if she tends to go way past what most constitute as "normal", we still love her.
But wait, is that her? She looks amazing! That's right, ladies and gents. Gaga can dress "normal" when she wants to, and she looks gorgeous. Check out some of these more "normal" Gaga styles. You'll be wanting to dress like her in no time.
Syd/O, Human Holiday!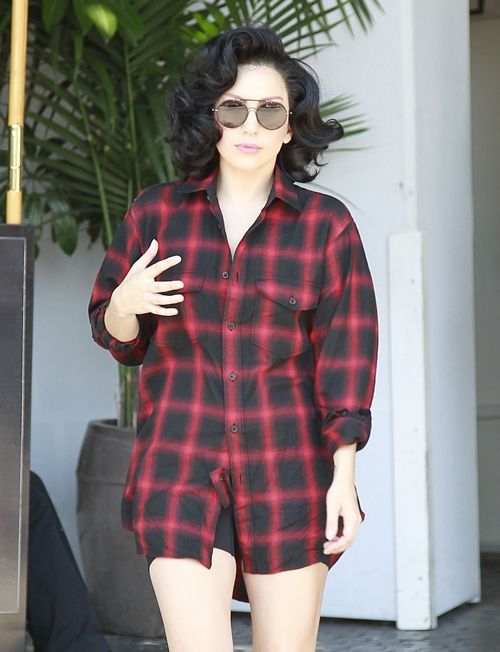 Not formal, but really?? She's wearing an oversized button-down shirt
and she looks awesome in it!
Still true to herself, but that dress is killer.
Sleek black dress and pumps
In Versace
In LBD